From Passion to Nonprofit. Vashon Island Company Goes Global to Improve Lives
June 23, 2016 @ 8:30 AM

-

10:00 AM
Passion to nonprofit. Vashon Island company goes global to improve lives.
Join us for breakfast, networking and a fascinating journey with Peter Scott, founder of Burn Design Lab (BDL), a leading expert in the design and dissemination of biomass technologies in developing countries based in Vashon Island, WA. Peter has committed his life and career to improving lives, creating jobs and saving forests in Africa. BDL draws engineers from top schools in the nation and benefits from contributions from local veterans of K2, Microsoft and Weyerhaeuser.
Key takeaways for marketers:
Hear how Burn Design Lab has taken a local nonprofit global through thoughtful planning and partnerships

Learn the challenges BDL has overcome with marketing and distribution, product design, limited resources and in-country production
Presenter: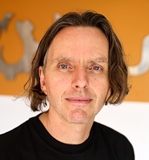 Peter Scott is the Executive Director of Burn Design Lab and the CEO of Burn Manufacturing Co. Peter created Burn Design Lab and Burn Manufacturing Co to design and manufacture high quality clean burning cookstoves in order to save lives and forests in the developing world. BDL recently opened Sub- Saharan Africa's first modern cookstove manufacturing facility and is on track to build and sell 3 million stoves over the next 10 years Peter has more than 17 years of cookstove design and commercialization experience in the developing world and is considered one of the world's leading experts in the field. He has designed fuel-efficient technologies and trained producers in over 20 countries to set up for-profit businesses. In 2006, he received an Ashden Award for supporting local producers in Southern Africa in creating highly profitable institutional stove businesses. In 2010, he was chosen as one of 2010's Top100 Global Thinkers by Foreign Policy Magazine.
Walk-in policy: All reservations need to be made by noon on June 21. Walk-ins will be welcome at the same price, but we will not be able to provide a meal. Thanks for understanding!
Schedule:
8:30-9:00 a.m. Registration, breakfast & networking
9:00-9:45 a.m. Program
9:45-10:00 a.m. Q+A, door prizes
Sponsors:

Rusty George Creative is a northwest branding and brand strategy agency. Rusty and his merry band of thinkers, strategists, designers and new media gurus have produced award-winning campaigns for Northwest Door Company, Tacoma Art Museum, City of Tacoma, Washington State Historical Society, Northern Fish Company, Port of Longview, just to name a few. Rusty and the team are passionate about effective brand storytelling, and also donates their time and talent to several non profit organizations, which earned the honor of being recognized as Small Business of the Year for the State of Washington, 2008.

A​t VSG Marketing, we are a team of creative thinkers, using our innovative technology platform, experience and relentless problem-solving skills to streamline the marketing process and propel your business. We go beyond traditional marketing to effectively get your product to market. From grass-roots business development to national advertising campaigns, we customize above-board marketing solutions that make brand positioning easy. What we do: Strategy Design Technology / Fulfillment